bolttech was featured as the "Deal of the Quarter" in the latest Gallagher Re Global InsurTech Report, 2022 Q4. It highlighted the recent kick-off of our Series B fundraise in 2022 and how our partner-based business model is expanding the embedded insurance ecosystem worldwide.
The report showcased the three ways bolttech's business model provides value to partners:
1. Simple, embedded product journeys: A simple solution delivered at the point of need, providing digitally-enabled, instant protection that adds value for the customer within their purchasing journey. For instance, the Samsung Care+ device protection partnership enables Samsung users across 13 markets globally to protect their devices against accidental damage with ease and convenience.
2. Embedding a marketplace of insurance options: Elevating the customer experience of insurance buying to a new level by integrating a suite of relevant products for the customer to choose from. In the United States, Keller Williams is using bolttech's insurance exchange to offer home insurance options as customers buy a home with the realtor.
3. Innovative services and technologies: Adding adjacent products, services and innovations that open-up opportunities to meet more customer insurance and protection needs. A great example is the bolt home solution, leveraging IoT technology to provide and manage protection and insurance for the home's devices, with complimentary services.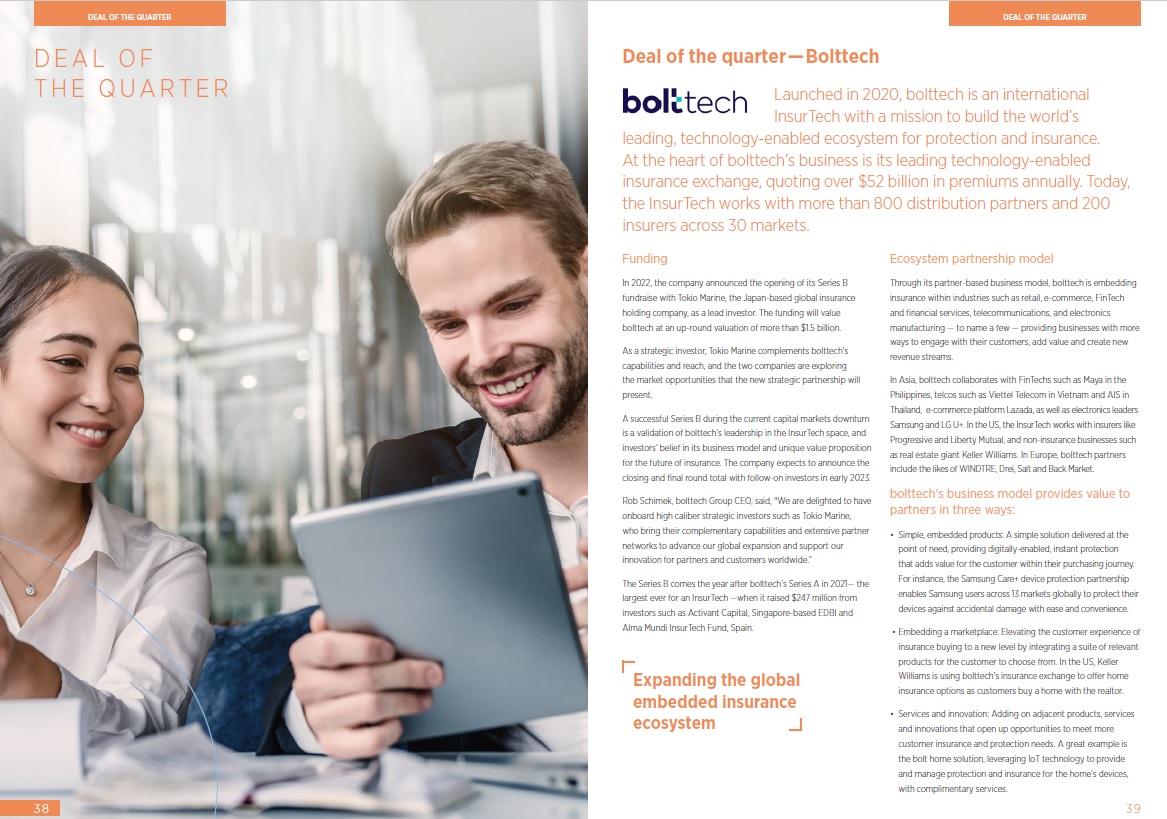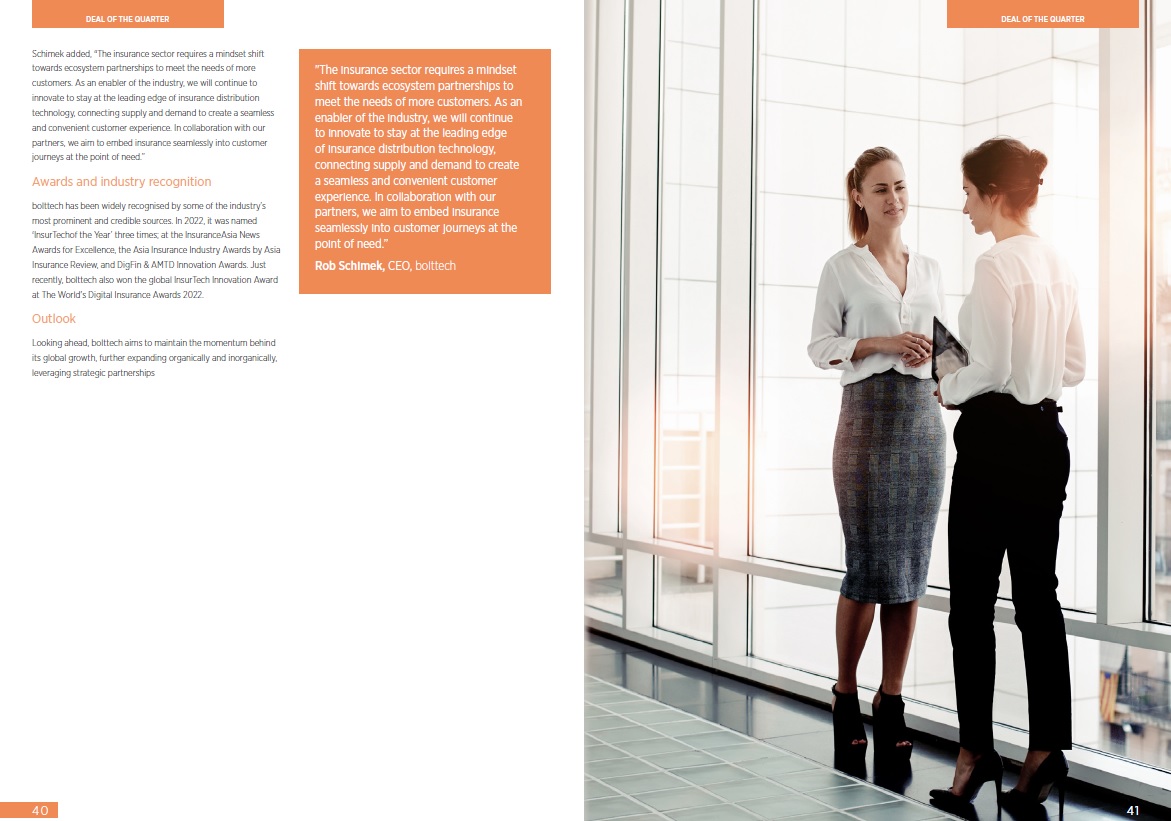 Our Group CEO Rob Schimek added: "The insurance sector requires a mindset shift towards ecosystem partnerships to meet the needs of more customers. As an enabler of the industry, we will continue to innovate to stay at the leading edge of insurance distribution technology, connecting supply and demand to create a seamless and convenient customer experience. In collaboration with our partners, we aim to embed insurance seamlessly into customer journeys at the point of need."
Download the full report here.