We are thrilled to be named the leading "Transformer" in a comprehensive ranking of 46 embedded insurance providers from across the globe in the 2022 Embedded Insurance 2.0 report co-authored by Aperture.co and embedded insurance expert, Simon Torrance.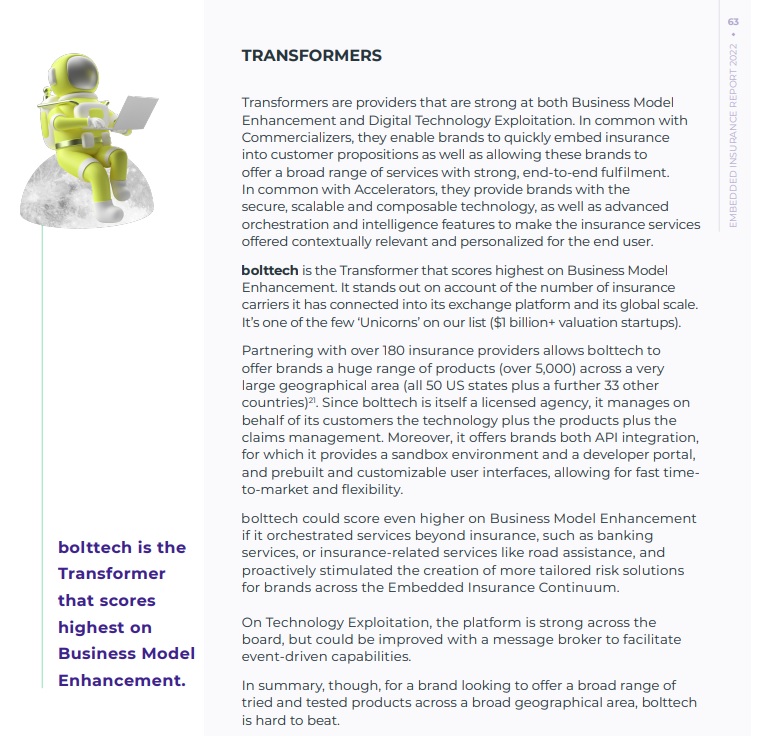 This recognition highlights bolttech as the best-in-class for both our business model and our digital technology exploitation for embedding insurance offerings into our partners' businesses and creating more value for their customers.
Get a copy of the report at 10% off using our discount code EIBOLTTECH10: https://research.aperture.co/embedded-insurance-2022/.